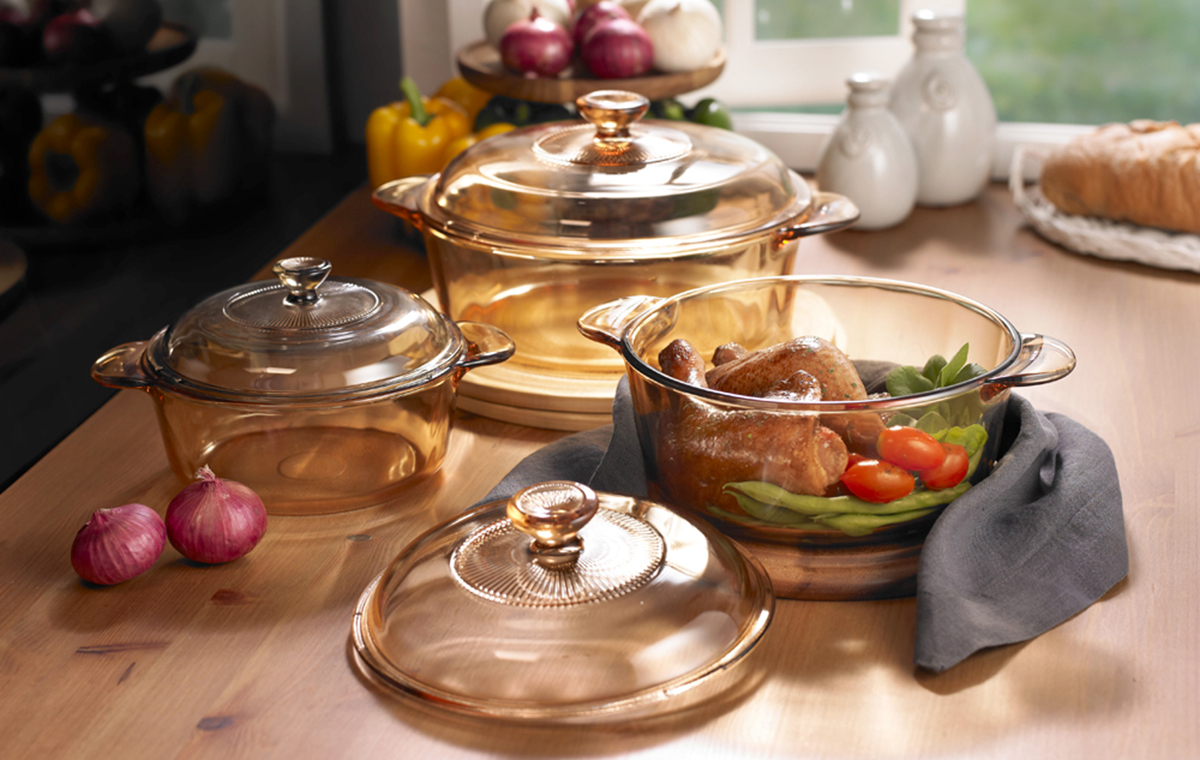 VISIONS : Visibly Superior Cookware – The Original See-through Cookware
VISIONS cookware is renowned for its amber-colored, transparent range of cook pots and saucepans. Similar to CORNINGWARE, it's also made from glass ceramic material that is thermal shock resistant. Simply means that it will not break from sudden change in temperature!
The transparent features in VISIONS' makes it easier to monitor what's cooking and help to avoid messy overspill during heating/cooking. The risk of overcooking is also minimized, helping to obtain more nutritious and healthier meals for the entire family. VISIONS is extremely versatile – not only is it ideal for stovetop cooking, but it's also safe to be used in the oven, microwaves, under the grill, in automatic dishwashers or serve as food storage in the refrigerator.  It therefore offers the convenience of meal preparation, cooking, serving and storing in one vessel.
Due to its excellent heat retention qualities, it is ideal for liquid based cooking such as soups and curries. In addition, it is economical on fuel as medium heat is recommended for optimal cooking results.