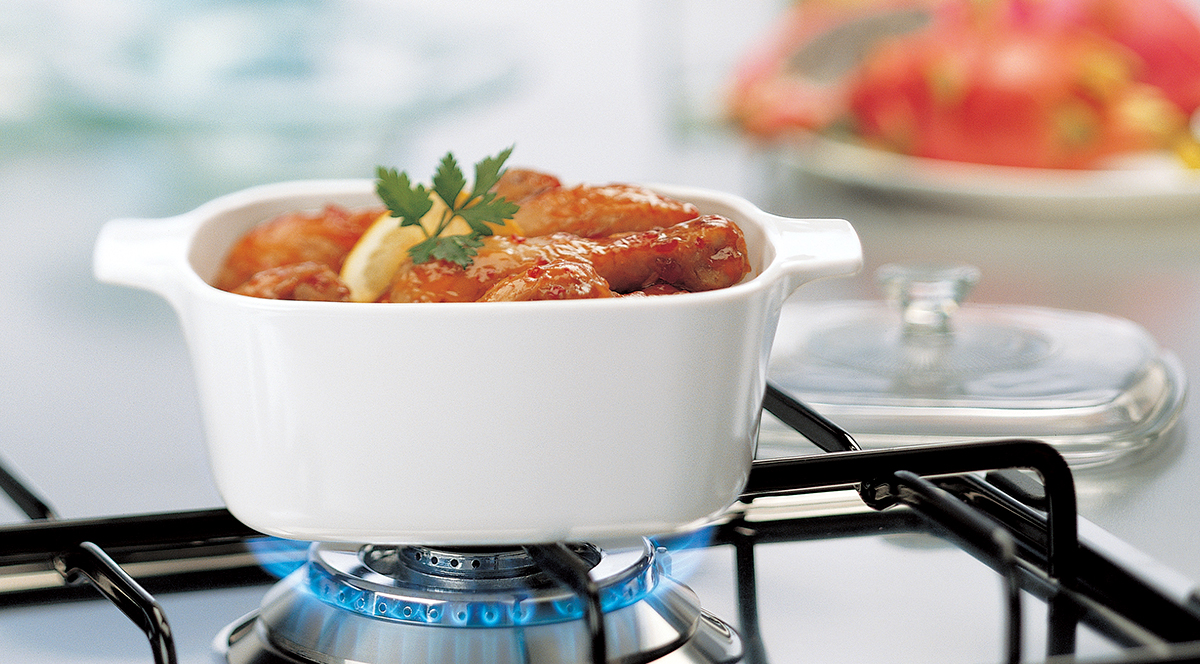 CORNINGWARE  Universally Versatile Cookware


The original CorningWare® bakeware which was first introduced in 1958, was made of a glass-ceramic material - PYROCERAM® that could be used on the stove, in the oven and under the broiler. 
PYROCERAM® is a highly transparent ceramic glass having virtually zero thermal expansion, thus it can withstand drastic temperature changes…going safely from the range top to freezer to oven.
CORNINGWARE is also the ideal casserole dish because it retains heat much longer. This means that you can use a much lower heat setting on the stovetop. Cooking will continue even after the gas has been turned off, resulting in lower gas costs. For fast, healthy meals, CORNINGWARE is equally productive at home in the microwave.